'm a Sunday morning news junkie and a few weekends ago I was watching Meet the Press (not nearly as good since Tim passed) and a panelist Alex Castellanos reminded me of a term I had not heard in many years – Resentful Dependence. Resentful Dependence is an old marketing term that typically comes into vogue when a consumer (business or person) has too few choices and they are quite literally forced, resentfully, to depend upon on a vendor for critical services that they don't appreciate for any number of reasons ranging from poor services and products to just the sheer perception of arrogance by the vendor. For example, At my home I resent the fact that I must depend on PG&E for my energy needs because the government (PUC) says so. At work I resent the fact that no matter where I turn to for legal assistance I have this feeling my bills are padded; hours duplicated across attorneys for tasks that should take moments and not hours and nothing seems to ever get done that I could have done myself.
Resentful Dependence got me thinking a lot about my company Paladin fs and the countless number of community bank CEOs and CFOs we talk to about their most critical business relationships – Core & IT service providers – and how so many of them resent the fact they must depend on them to service so many aspects of their franchise. Regularly a bank leader complains, "We are ready to change vendors to get better service and a lower price." The more courageous declare, "We want to learn about what else is out there that might be different, newer or the next big thing." And then others resign themselves to a different reality, "There are few choices, a core is a core, and we are not about to go through the expense or distraction of a conversion even if it makes us a little happier." Resentful Dependence is the root of these statements as very few seem to be happy with their options. Yes, we do talk to bankers that are happy with both the service level and the price but they seem to be in the minority. All of this in spite of the fact that Core & IT providers are working harder than ever and investing untold amounts of capital to actually satisfy bankers. What's happening?
Had I conducted this research 10 or 15 years ago I suspect there would have been a lot less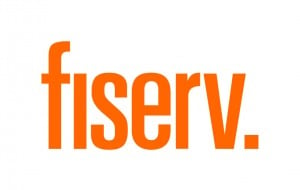 Resentful Dependence because there were so many more service provider choices available. In 1991 I would guess there were nearly 50 players on the regional and national stage – today there are easily less than 10 and perhaps only 5 real options including Fiserv, Jack Henry, Fidelity, OSI and CSI as a result of massive market consolidation. The top three Cores now provide a 340 degree product suite (not quite 360) covering all of your possible needs including Account & Item Processing, Internet Banking, Bill Payment and ATM/EFT services. Further dividing and entrenching each of the solution providers on their own islands, Fiserv and Fidelity ended a licensing sharing arrangement for the Premier (ITI) platform – essentially forbidding Fidelity from selling the Fiserv-owned core. Bill payment service iPay, now owned by Jack Henry, is no longer licensed by competitors and Checkfree (Fiserv) stopped making their service available to Intuit Financial Services, formerly Digital Insight for their internet banking suite.
The next phase in the consolidation picture, and the last 20 degrees, is already signaling an arrival as CSI recently purchased IT Integration and Security Services firm HEIT Consulting of Ft. Collins Colorado. HEIT was the youngest super-regional / almost-national IT services firm on the scene (founded circa 2003) and the first to be picked up. Compushare and Pronet have been vying for an acquisition and exit for many years but their business models have taken a major financial hit since 2008 forcing high employee turnover and much lower customer satisfactions levels. Paladin believes consolidation of these remaining players, and others, is imminent most likely into any of the core service provider that are willing to wait for the fire sale in the next few years.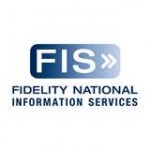 So the Resentful Dependence sentiment and feeling – all the service and product choices controlled by a few players – is a real concern and certain to increase for the foreseeable future. The downturn in the banking economy has squished discretionary non-interest expenditures and significant investments in additional client-facing products and services. With lower demand, there are fewer prospects of new competitors showing up in the market to challenge the big boys. Fidelity recently completed a large set of layoffs in their "hunting" sales teams to focus on protecting existing business for the next couple of years. There will be a lot fewer sub-$500M asset banks in 5 years as the M&A period begins sometime in 2012 (right?). So this hunker-down strategy makes sense.
I hate to be the one to kill your dreams and fantasies about the ultimate Core Service Provider, but there are no surprises or silver-bullets over the horizon to give your bank a unique and extraordinary competitive edge any different than might be available right under your nose. Your best bet is to look deep into the eyes of your incumbent vendors and find ways to fall in love again because divorce is not a reasonable option for most. Vendors are genuinely interested in finding 'win-win' ways to solidify the relationship at a price and service level that you control so that they don't have to worry about competing again to keep your business when that contract comes up again for renewal. They don't want you to resent the fact you must depend on them for just about everything – in fact, they would like the opportunity to prove you wrong. Every contract we restructure at Paladin makes both parties happy again and renews the relationship. We're able to identify those areas that contribute to Resentful Dependence and find ways to lessen or eliminate them so that the bank-vendor partnership can survive and prosper until sometime into the future when the free market choices return and bank executives again are back at the wheel and more in control of the outcomes.
END.