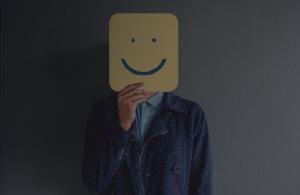 While online account opening and digital lending are great, there is one function that is the most in demand by bank customers, yet most banks don't think to provide any digital functionality around it. It is the one function that drives up the most cost for a bank and is the most significant reason why bank customers still say they want a branch. Solve this problem, and you start to become a true digital bank. In this article, we look at the data around the problem and how to solve for it.
Measuring Emotional Energy
If you were ever curious about what your digital priorities should be, try ranking your products and services by the amount of "emotional energy" contained in a question. The more emotion or passion a customer or prospect has for an issue, the faster they want it resolved, and the more they want to talk to a live banker. A loan, for example, is usually more critical than a deposit. Customers are rarely stressed about not having a place for their cash, but customers are often stressed when they need a loan to meet cash flow needs or to lock in low interest rates. This is one reason why online lending functions garner higher satisfaction and usage than online account opening. If your goal was to optimize the customer experience, you would prioritize digital lending over digital account opening.
When You Really Need A Person
The one functionality that is the most important when building a digital bank? Its online problem resolution. When a customer has a problem, there is a high probability that the problem comes with high emotional energy. If the problem impacts their balances or if the customer is trying to do something and can't, usually anxiety is also wrapped around the issue. In the case where there is noticed fraud on the account, this challenge is never truer.
A recent poll by Gallup underscores this nicely, the two areas that had the most substantial failure gap where customers tried to go online but then wanted to talk to a banker is problem resolution and to report or inquire about fraud or a wrong charge to the deposit account (below). In these cases, more than half of the issues needed to be resolved by a person. Reduce this percentage and costs will go down while satisfaction goes up.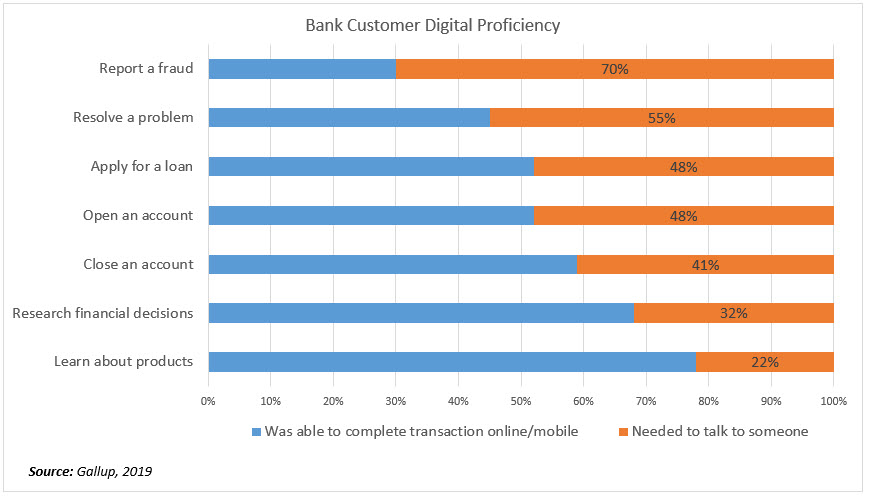 Mobile and Website Support
Pull up almost any bank's webpage or mobile banking application and you have to dig down several clicks to find how to solve a problem. Most banks just use a "Contact Us" menu navigation, which often leaves the customer feeling lost. Part of the negative traffic about banks on social media is due to the fact that banks don't provide an easy path to solve a problem so posting on Twitter, Facebook or other channel is often the only easy solution that these customers have.
Far better to provide a "Solve A Problem" or "How To" (and then "Solve A Problem") navigation on both mobile and online. Some banks, such as Huntington Bank have solved this problem using a combination of their "Asking Huntington" self-help site and chat (below).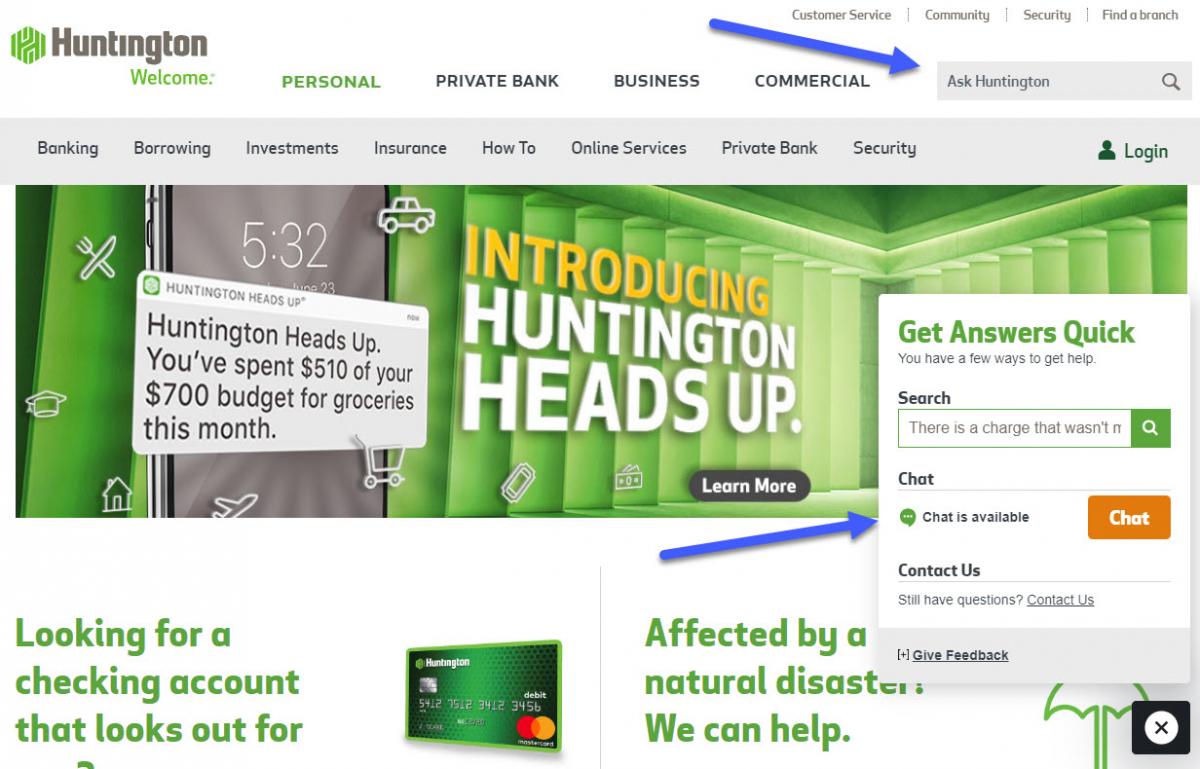 Other banks, such as Bank of America, currently the leader in customer multi-channel access, allows social media, calls, email, text, chat, self-help AND the ability to schedule an appointment.
The Functionality of the Customer Call Back
Speaking of scheduling an appointment, while this will soon be a "must have" feature in banking over time, perhaps the easiest way to solve the customer now is to allow for a customer call back during non-support hours. Utilized by Union Bank of California and many others, here, the customer describes the problem and then ask for a call back either right away or at an appointed time range.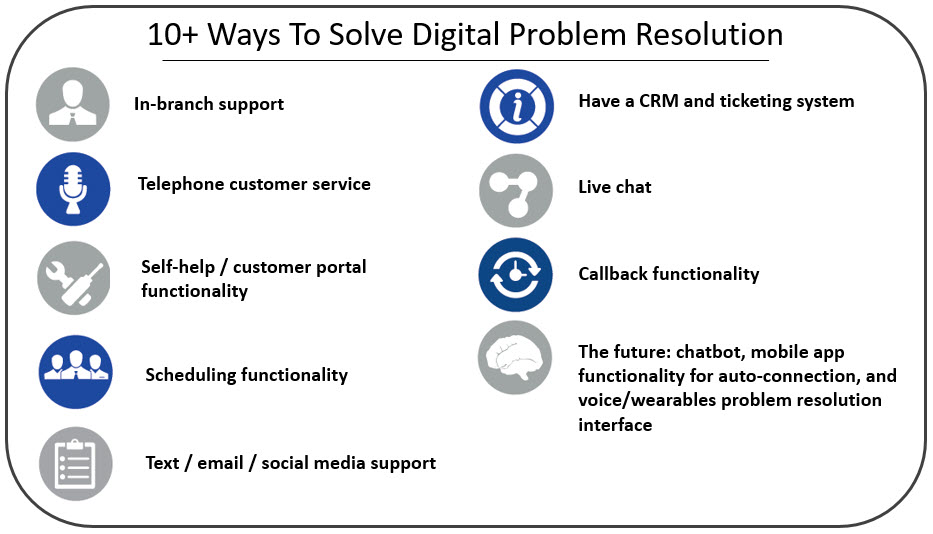 In testing, 63% of customers said they wanted AND would use this option. Getting more granular, almost 30% of customers ALWAYS preferred a call back instead of playing around with the website. In addition to saving them time, many said that the reason was that they expect the right person will call them without having to wait or navigate through an IVR list of phone menu options. In addition, another 40% of customers preferred a call back if the hold or response time was going to be four minutes or longer.
After the request is placed, 48% of customers are willing to wait an average of 30 minutes before satisfaction drops, while 66% would be satisfied in anything less than an hour.
Callback and virtual queuing functionality are relatively inexpensive. Some voice-over-IP systems that banks use already have the functionality built in. If not, there are a variety of solution providers that have technology that runs $20k to $55k per year with an average of $30k for a community bank. As a rule of thumb, the cost usually is $1.00 per call back, and the breakeven is about a year due to the savings in productivity (let alone increased customer satisfaction).
Putting This Into Action
They say a satisfied customer is the best business strategy of all. If you believe that, making it as easy as possible to solve a problem that has high emotional energy attached to it should be a priority. When a customer is trying to send or receive money, when they discover fraud or when they are generally confused about a critical product, the customer wants help and wants it fast. While making the customer come into a branch or call is currently the industry's de facto solution that is changing rapidly.
As you build out your digital functionality, consider virtual problem resolutions as a top priority. The move will increase customer satisfaction while reducing costs.