Vendor oligopoly threatening industry recovery and M&A transactions nationwide.
After two years of continual research the BPI Network has confirmed our worst fears about the impact on community banks and credit unions resulting from the oligopoly now enjoyed by just 5 major Core IT providers nationally. Bank and Credit Union leaders must now deal with this clear and present danger to their long-term strategic planning and cost management goals. BPI's survey and report confirms that while economic optimism is rising, unfavorable legal terms and price gouging hidden in vendor-crafted master agreements and cost structures are raising major headaches during mergers and contract renewal negotiations.
The reports confirm:
Price inefficiency is rampant. Similar sized institutions pay wildly different amounts for the same exact services. Institutions in the South and West pay more than any other region.
Bankers have no way of understanding if they are paying FMV or not and vendors have taken advantage of this for many years.
The odds of achieving Fair Market Value for any service can only improve if intelligently restructuring contracts that with the help of hard market data and outside professional negotiators. On average BPI says institutions they tracked are reducing 5 year run rates on average by $1.2 Million if done intelligently.
Hidden terms lay waiting in contracts ready to ambush mergers and weaken shareholder value just when you need it the most.
In the absence of competition - and an effective oligopoly - vendors hold all the cards and are making negotiations very time consuming and expensive for small institutions.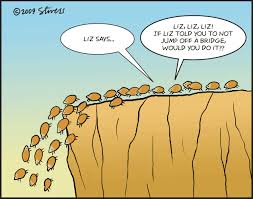 The Core Way Forward (CWF) report follows last year's groundbreaking tome titled Less Burn, More Return (LBMR). Both reports are authored by Dave Murray the Director of Thought Leadership at The BPI Network – an independent cross-industry think tank and business analysis firm that has really earned its mettle studying one of the most elusive areas of every CFO's P&L statement – the Non-Interest Expense and related contract terms associated with outsourced core IT vendors and their services. BPI's in-depth analysis of at great number of banks and credit unions ($150M - $5 Billion in assets) outsourcing to firms such as Fiserv, Fidelity, Jack Henry, CSI, Intuit and D+H Harland as well as many, many others.
Real Life Examples Throughout - Hard Market Data
As was reported by American Banker on August 5, 2014 of particular interest in this 2014 CWF report as compared to the 2013 LBMR report is that they have included many actual examples of nightmarish transaction details encountered during mergers and specifics on the impact (if you don't have an AB subscription, download the article here). The report includes 60 different line-by-line financial summaries by region of what institutions were able to wring out of contract negotiations when it came time to restructure deals between 18 and 24 months remaining in term. A bell curve graphic about timing is reprinted from last year but enhanced to include more detail including a marker for the "Red Zone" – the timing when your leverage disappears – and the actual percentage % of Blue Book achieved across the sample studied.
The CWF Report includes a comprehensive CEO-level survey of subjective and objective measures that are repeated from last year – showing formation of trends, opportunities and explanations for the data presented.
September is planning season, and without question, studying these contracts and assessing your options is nothing less than a fiduciary responsibility. I highly recommend that you download the CWF report and begin planning your attack for reducing these costs and realigning the terms and conditions with your current strategy as well as for the next 3-5 years. It's a rare opportunity when such important and critical market intelligence and data is made available to the masses.