The Wall Street Journal published a story about small banks beginning to rebel against the Big Three Oligopoly ("the BTO") of core IT suppliers Fiserv, FIS and Jack Henry - now commanding more than 90% of market share according to CELENT. I was interviewed extensively by the writers about the ease (or difficulty) of technical access and economic affordability when banks need unfettered access to their data (i.e. for third party fintech partners). While they are starting to provide access, they're doing it in a way that unfairly monetizes your data to their exclusive benefit. Here's how.
They're Trying...But Not All the Way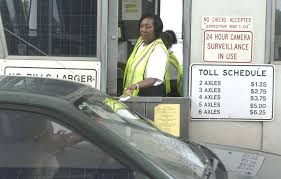 As a matter of full disclosure, I'm a long-time shareholder of all three stocks and they have performed magnificently, routinely beating all of the indexes. At the same time I run one of the most successful research and consulting companies (Paladin fs, LLC) in the country exclusively focused on negotiating against the BTO on behalf of banks coast-to-coast. Call it a conflict of interest, a simple "hedge" or that I get my toast buttered on both sides - but I can see both sides of their business model clearly (QUOTES: FIS, FISV, JKHY) and have an objective opinion as a result.
Let's face it. None of these companies have innovated anything significant in decades. My definition of "innovation" means that they invent new platforms, major applications and significant leaps forward in competitive fintech. They're not. Fiserv and FIS only spend between 5%-8% of Free Cash Flow on innovation and while that may equate to hundreds of millions, it falls woefully short of what a real technology company would spend - typically in the range of 18% - 22% of FCF. Jack Henry spends as much as 12% FCF but their company is so much smaller than the big boys the total re-investment is mostly defensive leveraged putting lipstick on applications that are 30 years old or more. In their defense, the word "integration" didn't exist in the 1980s when their core platforms were invented and so they are handicapped. As a result their innovation dollars are mostly spent on the margins, in the crevices of legacy apps approaching antique status and on features that have been in-market by the big banks for years. Let's admit, finding ways to make their platforms perform in a 21st century web-enabled, cloud-based world isn't easy.
Innovation in the minds of the BTO is buying companies with solutions they would rather not build themselves and then cramming it down into their client base as quickly as possible. Many of these companies are already old by the time they are purchased. The BTO sees it as a benefit, I think it is a burden and is not helping banks stay competitive the WSJ reminds. Like it or not you're going to pay one way or the other for their "innovation" as they sunset the old stuff and replace with the new stuff.
The BTO made a decision to NOT invent anything new and rather force banks to leverage other third party fintechs and then monetize the access back to your data. As a shareholder I see that as a brilliant move. Hold onto company cash, use for acquisitions and don't waste any resources inventing anything new. Frankly, these companies don't possess the entrepreneurial culture necessary for invention. For banks, it's not so good.
Toll Roads Not Highways to Your Data
In the Wall Street Article I am quoted correctly stating "They're not building highways to the banks' data, they're building toll roads." So true. All three suppliers are now issuing Application Protocol Interfaces (APIs) to make it easier for banks to use fintechs. I have reviewed all three of their API programs so named FIS Code Connect, Fiserv Communicator Advantage and Jack Henry jXChange. This sounds encouraging but when you get into the weeds you will learn that your definition of "open" is different than theirs. An Open API is literally an open, publicly available software - just ask WIKI. A competent third party developer and programmer using a public Software Development Kit (SDK) hired by you should be able to marry the 3rd party fintech data demands with your core databases and build a toll-free highway. Not so easy in reality. You'll learn that not all of their APIs are published (only the most popular are) and the tools needed to connect to them are proprietary and private to each vendor - not open, not public. This will naturally shift the dependance of your resource-strapped bank back to their professional services group for programming projects (cha-ching!). This API programming fee can be in the hundreds of thousands of dollars for even a small bank and even more if they really don't want to help you or if it is an application they cannot re-use elsewhere across the country you're probably SOL (look it up).
It would be fine if there were only a cost for building the highway to your data but not so fast! Here is where they place the toll booth lady between you and your data. They'll then begin charging you "calls" or sometimes referred to as "requests" for data. Each time your newly integrated third party fintech wants access to YOUR data on THEIR systems its going to cost a very small fee - maybe a penny or less (cha-ching! cha-ching! cha-ching!..) The problem is that nobody knows how many times you will be banging your cash register. Nobody knows how to calculate the number of calls or requests any application might make. This is new fintech territory and banks will be expected to pay the toll until they figure out just how much traffic may come and go. Can you imagine the arguments and conversations that bankers are going to have with these suppliers about controlling the number of tolls they are going to pay? Does anyone believe that somehow there is an incremental cost to the BTO for use of their systems either 100 times or 10,000 times by a fintech application. Give me a break! In the real world - outside of our oligopoly controlled marketplace - use of your data is typically free (or pretty damn close). It's your data after all.
If any of the Big Three Oligopoly can show me a different model that is truly open and truly monetized in a very limited way so banks can compete, I would love to see it. It just isn't fair that banks are paying for the fact y'all decided not to innovate (my definition) these last three decades.
END.