The experts agree. Artificial intelligence (AI), the process of machine learning, is exploding and we're just getting started. According to Gartner Research, AI is the number one strategic technology trend in 2018. The American Bankers Association says AI is one of the top five fintech trends that will drive the next decade of banking.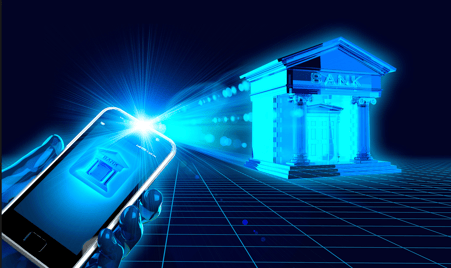 Big banks are losing no time implementing the most innovative AI available to improve and enhance customer service and decision making. If they're to survive, smaller community banks and credit unions can't be left behind in the dust. Banking customers want the convenience of mobile banking, the immediacy of chatbots, 24 / 7 fraud protection, and savvy analytics that help improve financial health. Regardless of their size, the sooner financial institutions see fintech as a solution and not a problem, the sooner they can get comfortable with its adoption and reap the benefits.
So what's the real problem? Though the cost of fintech can be a barrier, there's an even bigger problem mid-market and smaller banks face: their "partner" core and IT suppliers have them locked out.
Core IT Suppliers Holding AI Fintech Hostage from Community Banks
When it comes to rolling out AI initiatives, it's clear that big banks have a significant head start on their community bank counterparts. On its surface, it may appear that this is wholly due to the wealth of resources available to major banks for fintech research, development, and adoption, but there's more to it than that.
Big banks have big contracts, that is, agreements with core and IT vendors that are very lucrative for the vendors. As the biggest spenders, the big banks get the best terms and unfettered access to the best fintech. Vendors pretty much bend over backwards and every which way to keep the data-hogs happy and the dollars flowing in.
These same core and IT vendors (the Fiserv, FIS, and Jack Henry & Associates oligopoly) have made acquiring the latest fintech advances — including AI — next to impossible for community banks and credit unions. By continuing to include antiquated contract terms in renewals that act entirely in their own favor, they're snuffing out the evolution of local banking right at its source.
In addition, the inequitable terms in these antiquated core contracts (some agreements predate today's accessible AI) force banks to hastily "bolt on" the new critical services and offerings at a cost that's financially punishing or just impossible. It may seem counterintuitive that a core IT vendor would prevent a bank from acquiring the fintech it needs to remain competitive, but we see it happen every day.
The Right Partnership Can Change the Game for Community Banks and Credit Unions
The reality is that customers will increasingly become more tech-savvy and demand advanced fintech innovations like AI from their banks. Community banks and credit unions that want to survive must take steps to change the game in their favor, and with the right partner, they can throw off the shackles imposed by core suppliers.
Not surprisingly, dozens have already begun to do so by partnering with fintech experts who can help banks intelligently procure the technology they need immediately, as well as the fintech that will carry them through this new era of AI. Community banks and credit unions deserve fair and equitable terms in the core agreements, and they need a real partner when it comes to navigating the progressive world of fintech.