We are not looking for opportunities to insult FIS, Fiserv, and Jack Henry. They are fine institutions that offer an array of products and services. When community banks and credit union executives share their candid remarks about the Big Three we bring that information, and more, to your attention. That is why the 2021 Evercore ISI Bank Tech Outlook report we participated in is so insightful.

At Paladin-fs we believe in turning insights into action. Data intelligence empowers decision makers. When decision makers have the right data they make the right choices for their organization and their consumers. Consumers dictate trends, not companies, as is true when it comes to the Big Three data processors of Jack Henry, FIS, and Fiserv - more to come on that subject later. At Paladin we also believe in research before consulting. When asked by Evercore ISI to assist them with their annual report, their 11th proprietary Bank Tech Outlook since 2012, we pounced on the opportunity.
This Report Is For You
The purpose of the annual report is to gauge technology budgets, pricing trends, product quality and customer satisfaction for the upcoming year (2021). This is the ninth consecutive year of the report and the third time Paladin-fs has assisted Evercore ISI. 74 different Bank and Credit Union CEOs, CFOs, and CTOs were interviewed. The majority (not all) of the executives interviewed process their data with the Big Three and several have experience with multiple processors over their careers. The median asset range of the FI's from the study are $500-$999M, but several institutions are above and below that threshold, with 20 below $500M and 22 above $2B. The insights captured by this study help anticipate the demand and pricing for Jack Henry, FIS, and Fiserv customers for the year 2021.
Did You Say Customer Service?
What we learned from the Bank Tech Outlook report is customer satisfaction rose during the pandemic, and what we know as an aside is core bank sales for the big three dropped during this same period. What's the correlation you may wonder? Likely an increased focus on relationship and customer service; how your data processor used to treat you long before 'break fix' became a cost center, sunsetting of products was a regular occurrence, and SERVING YOUR IMMEDIATE NEEDS was a lost art. Here are some of the most telling quotes that come out of the study.
Candid Thoughts From Your Peers
"Some of the solutions get pretty expensive, and requires a lot of price negotiation." – JKHY 20/20 Client
Hmmm…we can help you exorcise those demons. They live in every proposal your data processor sends you.
"Time to market is pretty slow - there are a number of fintechs running circles around the Big Three." – JKHY 20/20 Client
Agreed, and what products they do rush to market aren't fully baked. They are rubber stamped as ready for production. Translation, they are commercialized. But you know better.
"System feels like it was designed in the 1950's with some processes." – FISV Cleartouch Client
Check out a recent blog we wrote to learn why that is.
"Too many products don't get attention or development." – FISV DNA Client
But DNA is selling like hot cakes. You don't have to look too hard to find Fiserv media announcements to know that.
When A Customer Complains They Are Giving You The Opportunity To Correct Yourself
We also learned from the study both FIS and Fiserv improved in overall customer ratings: 67% of FIS customers are satisfied and 71% of Fiserv customers are satisfied. Yet that still leaves one out of every three FIS customers unhappy and slightly more than one out of every four Fiserv customers unhappy. With satisfaction percentages like this, let's hope FIS and Fiserv are not celebrating success. Even though Jack Henry continues to maintain the highest customer satisfaction two years in a row with 91% of participants surveyed, there is dissent among their loyal base.
"Service quality has declined, costs growing significantly." – JKHY 20/20 Client
"They cover our basic needs in order to keep the lights on around here." – JKHY 20/20 Client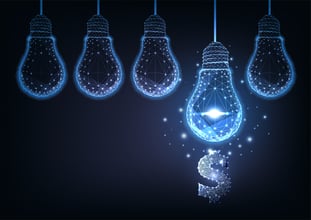 Is FIS Focused On The Community Banker?
It's public knowledge that in the past 12 months FIS won long-term data processing contracts with four of the top 30 US banks by assets, including: MUFJ, First Republic, and Truist. They continue to separate themselves from Fiserv as the processor of really big banks. But at what cost? 20% of surveyed FIS customers expect to purchase or distribute Worldpay payment services. That recent acquisition continues to pay off for FIS. However, only 43% of FIS customers intend to increase spending in 2021. We think it's fair to say that is wishful thinking. FIS is contractually there to help increase your year over year spend, just check the fine print.
"Slow to market newer developments available downstream to their smaller community bank customers." – FIS Horizon Client
"Lack of delivery on the strategy, commitments and services. Overpriced for the value." – FIS IBS Client
"Reasonably responsive. Starting to hit their strategic goals. Stability of systems much improved over 2 years ago." – FIS Horizon Client
It is good they are finally starting to hit their strategic goals after 53 years in business. But you have to remember, the goals they put in front of you, they aren't really their goals, they are roadmaps to assuage current and prospective customers to sign on the dotted line. Their main focus is price per share. There's nothing wrong with that, but they don't have to offer poor service to achieve high earnings - you've told us this yourself and we believe it too. Worldpay is a revenue stream to achieve that goal. If/when it benefits you the customer, by then they will have acquired another shiny vessel of revenue to careen into the oncoming rocky shore. It's only a matter of when.
"Multiple universes to obtain data." – FIS IBS Client
"Strategy to have one integrated platform." – FIS IBS Client
You've been promised DigitalONE for three years and have not seen anything tangible yet.
Do Not Ask If Operations Matters
Behind the scenes DNA (Do Not Ask) Operations and Customer Service is a shell. At last count there are 565+ DNA clients throughout North America. You may be shocked to learn just how few personnel are behind the scenes supporting these clients. All you have to do is open a ticket to find out. But remain confident that innovation will increase for Fiserv, driving THEIR long-term growth. Fiserv's $500 million innovation fund is likely to invest in enterprise digital, card, merchant e-commerce, ISV and Clover. Just don't expect them to invest in personnel to support their systems and to support you.
"Fees for everything; errors in nonrecurring activities." – FISV DNA Client
As long as it's nonrecurring you should be fine, right?
"We liked DNA and Symitar. DNA was not open to allowing as many vendor interfaces as Symitar, So Fiserv actually removed themselves from our proposal. That left Symitar and CoreLogic. We chose Symitar."– JKHY Episys Client
"DNA has possibilities, although Fiserv is reluctant for a bank of our size $600M." – FISV Premier Client
"DNA ok for a credit union. Not a system that works for a commercial bank." – FIS (IBS) Client
"Service is erratic. Sometimes good experience, sometimes bad." – FISV Premier Client
Is That A Digital Fact?
The study goes on to illustrates the majority of customers are reasonably satisfied with the CORE solutions from Jack Henry, FIS, and Fiserv, but they still struggle with their digital channels. We find it interesting that 32% of those interviewed use another provider for some or all of their digital channels. Q2 & NCR are the most frequently chosen. In addition, another 1/3rd of FI's are unhappy with the Core's digital channel solutions. The question is, how many more are on the verge of converting to a third party?
Pancakes or FlapJacks?
Even with Jack Henry acquiring Banno in 2014 to shore up a serious need for improved digital solutions, they are having difficulty retaining customers. Price and lack of integration may play the largest role. 64% of Jack Henry customers surveyed are projecting higher year-ahead spending, up from 27% in December 2019. They are in luck because there is a steep increase in pricing outlook. On average, pricing for Jack Henry could be up 2.6% this year, versus last year's 0.5% projection.
Symitar, while a complete system, is so large and the PowerOns are vast. However, it is also so big that
now it becomes a goliath and not as nimble as some other systems." – Corelation/Keystone Client
"We were very disappointed in the on-line account opening" – JKHY 20/20 Client

To Spend Or Not To Spend
While many FI's plan on increased IT spending, it appears that "where" they are going to put those dollars is in Security, Mobile enhancement, and Infrastructure and that is not necessarily going to be with the Big Three providers. Financial Institutions do not need the Big Three for these services. However, over the next three to five years, 31% of respondents intend to purchase a cloud-based core system, up from 28% of respondents December 2019 outlook. This could be very lucrative for the oligopoly to take your in-house bank to their service center if you negotiate alone. What is not clear from the study is how many respondents are referring to Finxact, Nymbus, Neocova, and Mambu to name a few, and what we refer to as Neo-Cores (new cores).
For more information about these Neo-Cores check out our 3 minute short video and accompanying article here.

But It's Not All Bad News For Legacy Cores
"Reliable and compliant systems." – JKHY Silverlake Client
"Symitar has a great track record and is more established." – JKHY Symitar Client

"Products allow information to flow from on service to another. Good up time (very rare downtime). Support is always there and ready to help." – JKHY 20/20 Client
"Good platform for Teller Operations."– JKHY Episys Client
Great! How much foot traffic is your branch getting these days?
"They will allow connectivity to any of our vendors. " – Corelation Keystone Client
"There is no additional charge for connecting to third parties." – Corelation Keystone Client
Truly Open?
"They are responsive with issues that arise and have many options to help us grow the bank." – FISV Premier Client
"Ease of use, helping not just with the core." – FISV Precision Client

"All in one place." – FISV Portico Client
Daily transactions integrate well." – FISV DNA Client

"Like our representative, reliability for customers." – FISV DNA Client

"We know this software and are comfortable with it."– FISV Premier Client
Because it hasn't changed in 30 years?
"Great customer service and fantastic products." – FIS Horizon Client
"The core is stable and fit for purpose." – FIS Horizon Client
"[Favorable] integration with core." – FIS IBS Client

We like the support service." – FIS Bankway Client

"Made great promises on tech...that was never delivered." – FIS Horizon Client
Does this comic capture that best?
We Are Here To Help You
At Paladin we are hard-hitting negotiators standing up to the core and IT banking oligopoly to secure both better contract terms and pricing for community banks and credit unions. With the chips constantly stacked in favor of the core and IT giants, we harness the insights within our proprietary Paladin Blue Book of vendor contract, pricing and market data, and our extensive vendor-side experience to safeguard community bankers against bad deals. Please contact us to learn how we may help you with your next negotiation.