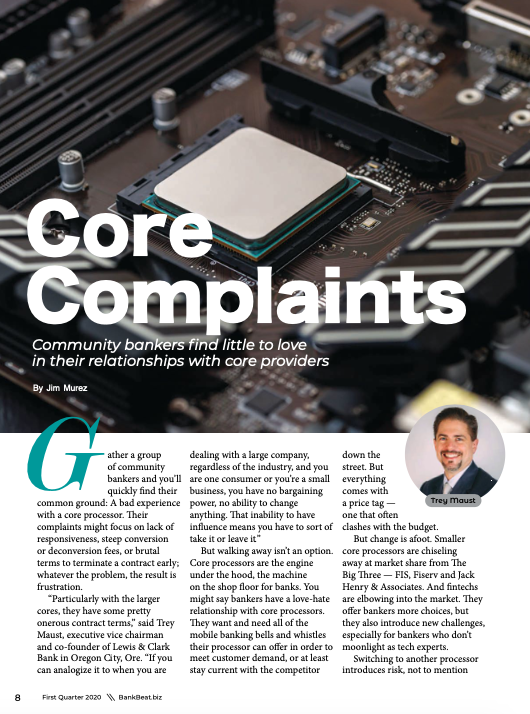 Bankers News published an article featuring Paladin President, Aaron Silva, discussing frustrations by banks with their core providers.
"Gather a group of community bankers and you'll quickly find their common ground: A bad experience with a core processor. Their complaints might focus on lack of responsiveness, steep conversion or deconversion fees, or brutal terms to terminate a contract early; whatever the problem, the result is frustration."
Our President, Aaron Silva, weighed in on the topic.